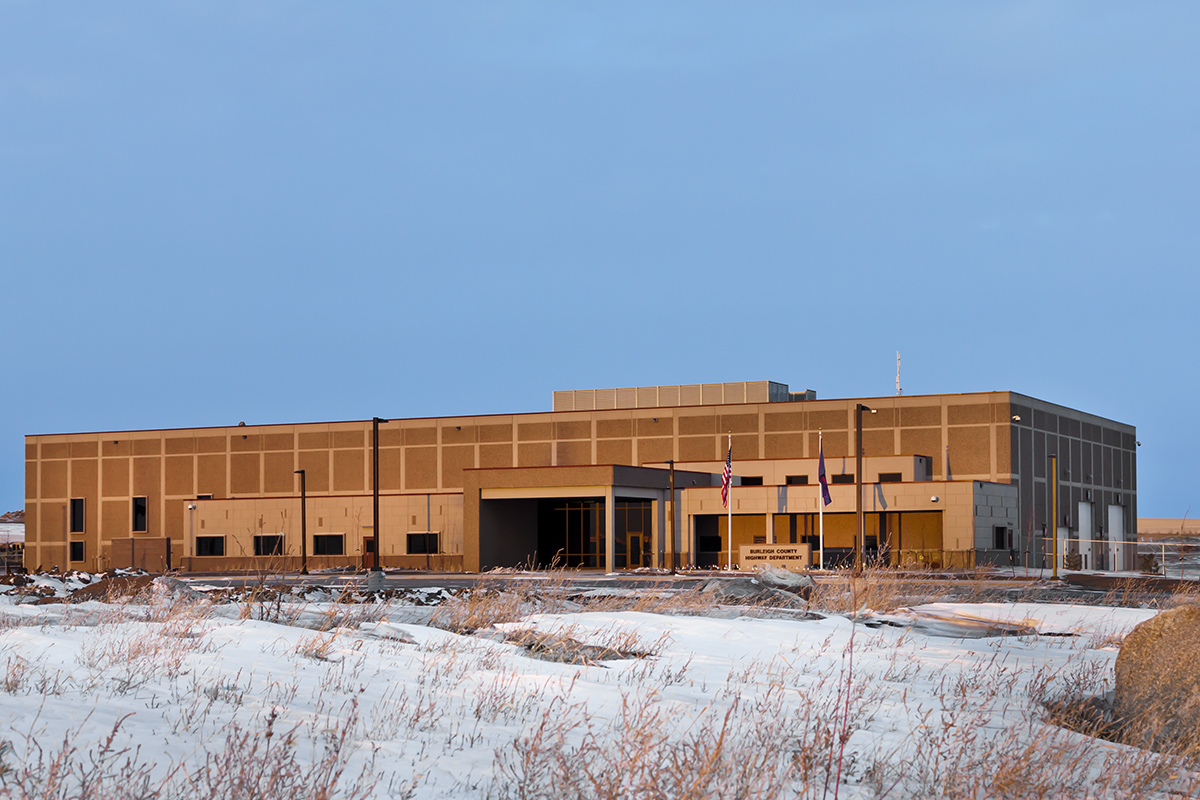 Burleigh County Highway Department Garage and Shop
Burleigh County Highway Department Garage and Shop
Burleigh County, ND
As a center of administration, operations and maintenance, the Burleigh County Highway Department Garage and Shop is an extremely busy place. Due to the workload and highly technical tasks performed at the shop, getting the design correct was especially important. For this project, the design process included:
Documentation: gather, assess and verify information on all existing equipment and vehicles

Storage Evaluation: design the space to efficiently store of materials, equipment and vehicles

Circulation Design: provide the proper clearances so vehicles could be maneuvered easily and without restriction

Coordination: layout and design of welding areas, bridge cranes, fuel distribution and waste oil system
Since the project was on a critical timeline, Übl Design Group ensured the design process was always moving forward, yet being certain to work through and resolve design challenges.
Through rigorous programming and regular design review meetings, Übl Design Group became familiar with county staff and their personalities. Through this open and efficient process, the design team and the owner produced a solution that was cost effective and responsive to the needs of the county.